Cycling Holidays in Europe: Why Go Self-Guided?
Many people weigh up the pros and cons of guided versus self-guided cycling holidays in Europe. Both options are popular, but I´m in favour of going self-guided, and I'll tell you why.
I suppose I'm a bit more of an explorer and don't mind taking a wrong turn now and again. I find it makes for a bit more of an adventure.
Travelling in smaller groups feels like a more authentic experience and gives you more freedom to travel independently. But there's more!
Here is why I think you should consider a self-guided cycling holiday.
Flexibility
You're not stuck to fixed arrival and departure dates. Nor do you have to wait until a group quota has been filled. How annoying is that?
Not only do you decide the routes you want to take, but you also dictate the distance, the pace, and the oh so important pit-stops.
Indulge in what you're passionate about and create your tailor-made routes. Stop for coffee at a cool cycling café, try a local dish you've heard about, or visit towns and admire the architecture.
Maybe you're feeling strong and want to put in some extra miles and make it to the next town, or up the pace a little. Perhaps you or some of your travel companions got to bed a bit late the night before and you need to change the plans slightly. Allow yourself to make spontaneous and last-minute decisions, depending on how the wind blows.
Or just simply take the day off. You call the shots! Be in control and enjoy that feeling of freedom!
"Ride as much or as little, or as long or as short as you feel. But ride."

Eddie Merckx

You decide the group size
You won't find me coming off a tour bus and following a flag. Group tours have never appealed that much to me, it's just not my preferred way of travelling.
Post-COVID we´ll hopefully see further growth in responsible travel and we'll most likely be encouraged to keep group sizes small.
Whether you're travelling with family, friends, or with your local cycling club, with self-guided cycling breaks, you determine the group size, privacy and intimacy you like.
If you're travelling alone or just with your partner, but like the idea of meeting new people? Well as you may have read in my post 7 reasons why you should book a sports hotel, one of the benefits is that you'll be surrounded by like-minded people. Connect with them, maybe even plan a ride together. Who knows you'll maybe even make friends for life.
Save & Safe

Save, time and money!
By not having to pay for a tour guide, you can save quite some money. These savings alone will not only cover your bike rental but also coffee, and a delicious local meal on your ride.
Don't think that by not having a tour guide that you'll spend hours planning and mapping out your routes. Save time by simply heading to sites like Wikiloc, Komoot, or Strava. Here you'll find all the amazing routes near you, which you can filter on distance, difficulty and reviews to find the route that suits you best.
No need to worry about getting lost. Simply download the GPX file to your GPS and off you go.
Go Local
On self-guided cycling trips where the group sizes are smaller, and you have more freedom to roam. Discover local towns and villages along the way. Get lost and explore hidden streets and alleys. These are the places to find and mingle with the locals.
Have a coffee or lunch, find local products, or buy a souvenir off the beaten path. Strike up a conversation with the shop owners, employees and their customers.
Besides, buying local helps support and improve the quality of life of the local population.
Some of the benefits of buying local:
A more authentic experience
You're often treated more like family than a customer
It helps you understand more about the local culture
Supports the local economy
It empowers local decision making
Better quality products
Less carbon footprint
Less waste
Often cheaper
Help maintain tradition and identity
Foods are fresher, tastier, and healthier
Service
I know the feeling of having some local service especially when you're in a foreign country. Going self-guided doesn't mean that there is no service! You may ask yourself, but where do I hire a bike? What if my bike needs some maintenance? Where can I safely store the bike overnight?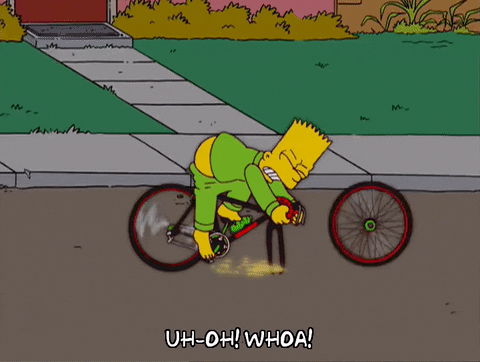 Book yourself in a cycling hotel and you'll have nothing to worry about. Most cycling hotels have their own on-site cycling centre. A cycling centre is almost like a hotel within the hotel, but then just for bikes. They include secure storage areas, often with camera surveillance, wash areas, workshops, and bike shops including rentals of premium bikes, spare parts, and accessories. Have a look at The Best Cycling Hotels in Mallorca to get a better idea of what you can expect.
The cycling centre´s manager can help you find the most suitable bike rental, recommended cycling routes, help with maintenance issues ensuring you just make the most of your rides So, whether you bring your own bike or decide to hire one locally, have peace of mind that your bike will be well taken care of.
CYCLING HOLIDAY PACKING LIST
"Failing To Prepare Is Preparing To Fail"
DISCOLUSURE: The hotels and products/services I recommend on Sports Hotels have been carefully handpicked and reviewed. None of them have been paid to be listed here. I may earn a small affiliate commission should you purchase through these links. This will no way affect the purchase price. I really appreciate your support!